LAHORE: England's ladies cricket crew will show up in Pakistan on its lady visit in October, Pakistan Cricket Board said on Thursday.
The English group will play two Twenty-20 Internationals on October 14 and 14, and three One-Day Internationals on October 18, 20 and 22 at the National Stadium in Karachi.
The last time Pakistan and England's ladies group played against one another was in a Group-B ICC Women's World T20 2020 match, which England won by 42 runs.
In December 2019, Pakistan facilitated England in Kuala Lumpur, Malaysia, in the ICC Women's Championship 2017-2020 with England winning the ODI arrangement 2-0 and T20I arrangement 3-0.
"Title holders England going with their men's side for their first-since forever visit to Karachi is an amazingly incredible and solid declaration for Pakistan, our ladies' cricketers just as for the worldwide game," said PCB Chief Executive Wasim Khan.
"This declaration mirrors the certainty, trust and relationship the PCB appreciates with the England and Wales Cricket Board, and is an affirmation for the effective conveyance of global and homegrown cricket in the difficult and troublesome 2020."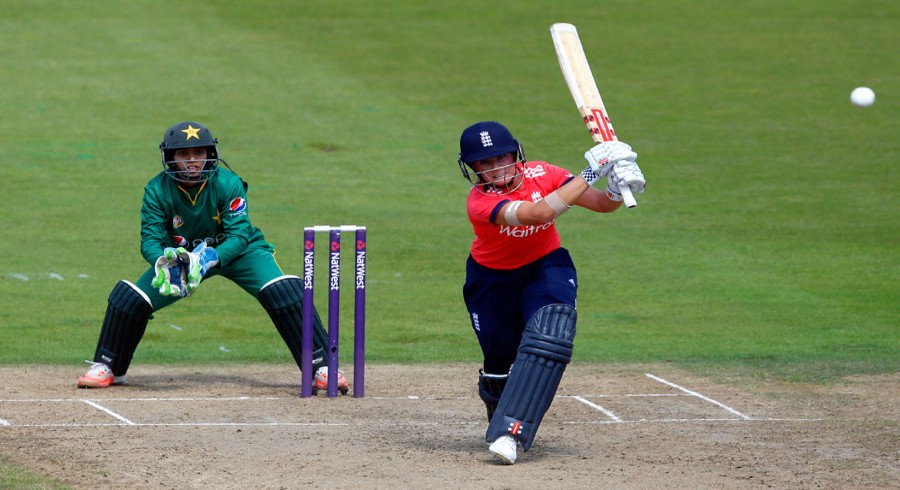 "Ladies' T20Is occurring before the men's matches at the famous National Stadium will mean more eyeballs will follow these matches than any time in recent memory. While this presents an incredible open door for the PCB to grandstand the picture and profile of ladies' cricket, it is an opportunity for the ladies cricketers to exhibit their ability and aptitudes, and have their impact in pulling in, rousing and propelling the up and coming age of ladies cricketers so they can likewise begin to look all starry eyed at this extraordinary game.
"The three ODIs against the title holders will help the Pakistan ladies' side to access, check and calibrate their ICC Women's World Cup 2022 arrangements as they expect to create improved exhibitions than previously.
"Like the England men's side, I am sure the ladies' visit will open up open doors for their future visits that will additionally contribute in advancing ladies' cricket in Pakistan and assisting our public side to limit the hole with the main countries."
"We are totally charmed to make this notable declaration today. The England Women's cricket crew has never visited Pakistan so this is another significant advance in our set of experiences and excursion," said ECB Managing Director of Women's Cricket Clare Connor.
"Not exclusively will this be a cricket visit that gives important serious occasion to the two groups, it ought to likewise fill in as another ground-breaking and positive message as we drive forward our equity aspirations for additional ladies and young ladies to infer strengthening through the game.
"I was in Pakistan a year ago and I know the effect that a ladies' visit, for example, this can have and how significant an encounter it will be for our players and staff."